Pay-per-click: The Secret Weapon
Timothy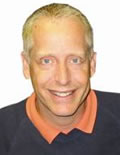 Seward and his company ROIRevolution provide pay-per-click account management services to over seventy companies.
His clients spend anywhere from a few thousand to over $500,000 a month on their media buys.
And all this traffic is carefully tracked, tested and optimized for maximum profit.
In this call. Timothy and Ken get into the "nuts and bolts" of what it takes to run pay-per-click ads profitably.
Listen to the audio of my interview with Timothy below: