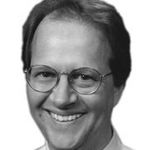 Robert is an info marketer who specializes in
selling to a selective and somewhat skeptical
audience.
If you're ever wondered if the "super hype"
methods used by Internet marketers work
in all markets, here's a one-word answer: No!
For maximum success and longevity, it's essential to tailor your marketing to your market.
If you'd like an alternative to the screaming headlines and shameless hype, here's a solid, sustainable model thatbrings real value to the marketplace and lets Robert live the life of his dreams.